EXPORT WINE AUSTRALIA's business policy is based around the principal of ensuring customers' success in the importation of Australian wines - by providing uncompromised quality wine, the most extensive range and personalised service.

With our network of Australian family wineries, we offer new Australia wines the world has, up till now, not the privilege to savour. Full favoured wines of all varietals from all Australian wine regions, in all packaging sizes from 750ml, 375ml, 200ml to 187ml, and even 3 & 4 Litre casks.

Furthermore, recognising that a sucessful wine label in one country may not guarantee sucess in another country, we also provide a world-class design service to custom package any wine to better suit any destination markets.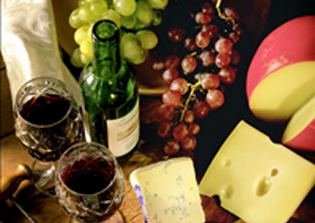 Price Range:
Regular Export - from AUD $30 /dozen FOB
Export Premium - from AUD $40 /dozen FOB
Super Premium - from AUD $70 /dozen FOB
Ultra Premium - from AUD $200 /dozen FOB

Bottle/Cask Sizes:
750ml, 200ml, 187ml,
3L/4L/5L Cask (Bag-In-Box)



Gratis professional services:
Custom design of private labels and marketing materials tailored to specific country requirements.
Australian export wine from these world famous Australian Wine Regions:
Barossa Valley, Coonawarra, McLaren Vale, Adelaide Hills, Hunter Valley, Yarra Valley, Margaret River
SOUTH AUSTRALIA, WESTERN AUASTRALIA, VICTORIA, NEW SOUTH WALES, TASMANIA
Australian export wine Varietals on offer:
Australian Red Wines: Shiraz, Cabernet Sauvignon, Merlot,
Pinot Noir, Grenache, Sangiovese, Red Blends, Dry Red, Sparkling

Australian White Wines: Chardonnay, Aromatic Riesling, Semillon, Sauvignon Blanc, Verdelho, White Blends, Sparkling
Special Prestige Wine Export :
Prestige and iconic Australian brands, rare Australian wine acquisition and private
export service.

Above quoted prices subject to variations.